training and accreditation
for businesses and individuals
CHINA READY Training and Accreditation™ prepares people and businesses for the opportunities and challenges of engaging with China and the Chinese.
CHINA READY® provides insightful, involving and memorable teaching, combined with a globally recognized certification that boosts the 'Chinese appeal' of both individuals and organizations.
You'll benefit from increased marketing exposure, an immediate and ongoing boost to business credibility and a competitive advantage that is likely to increase your share of Chinese business.
click on a door for more
businesses
and organizations
If you're a business or organization that wants to capitalize on the China opportunity, becoming CHINA READY & ACCREDITED® is a great starting point for your strategy. Being CHINA READY & ACCREDITED® assures Chinese customers that you're a quality supplier and makes you a more attractive business in their eyes. Enter 请进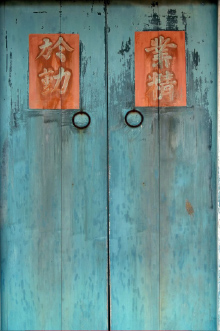 individuals
As well as being the foundation of CHINA READY® business accreditation, CHINA READY Specialist Training and Accreditation™ is also available to individuals that want to improve their engagement with Chinese people either socially or for occasional business opportunities. Enter 请进